Our uniform gives us a unique identity and we wear it with pride.
Girls – A green crested jumper, a tartan skirt with the isle of skye colours, a white blouse and tie.
Boys – A green crested jumper, a white shirt, a navy trousers and tie.
There is PE crested gear and a school jacket in the school colours.
All shoes must be totally black and no runners of any kind are allowed.
All your needs will be catered for in Grants of Manor Street Contact Jim and Karen on 01-6791626 or on their website at www.grantsuniforms.ie.
All students are given a lanyard with a photo ID at the beginning of the academic year. This is used for students to scan every morning for attendance.
See photos below of our school uniform.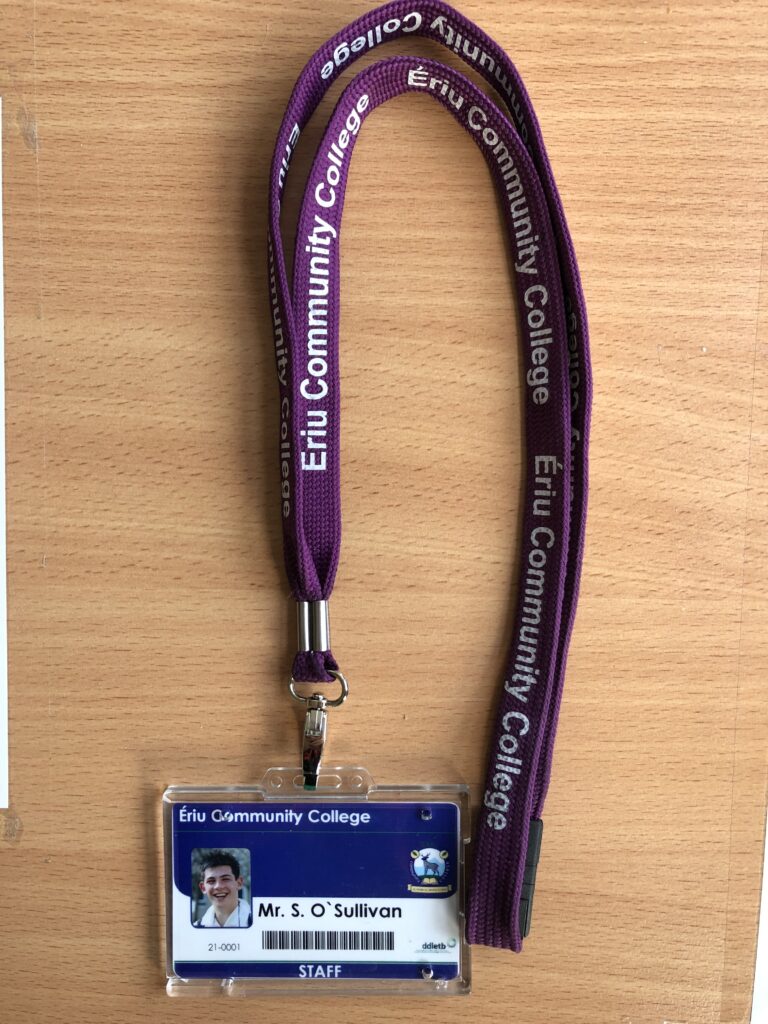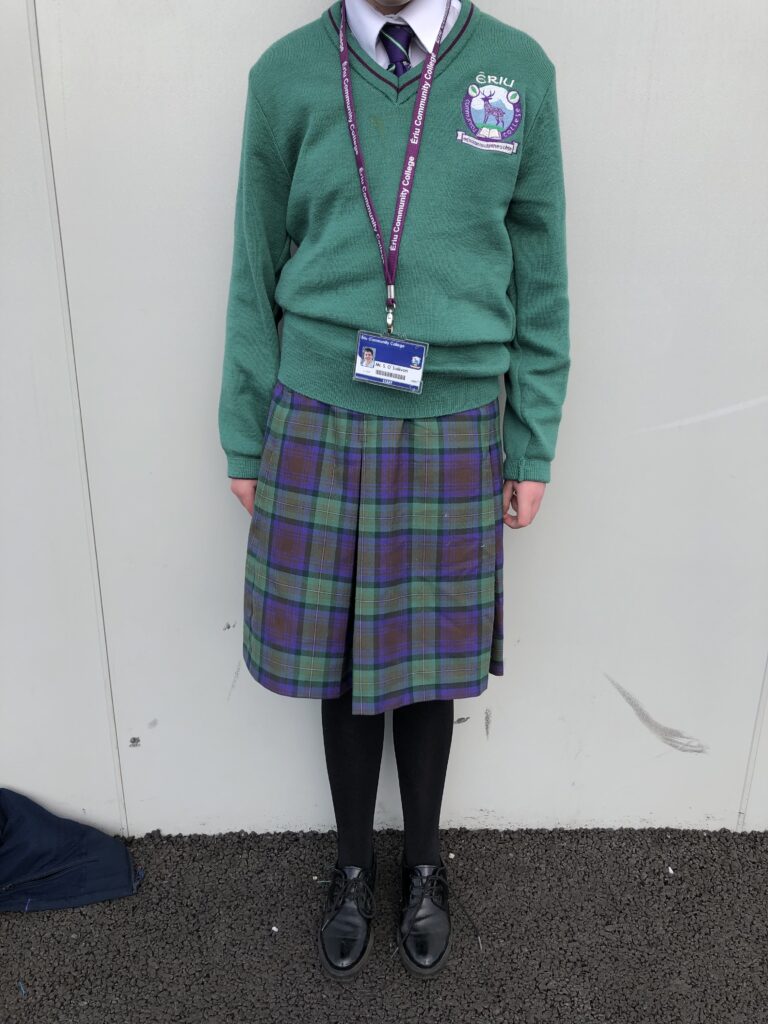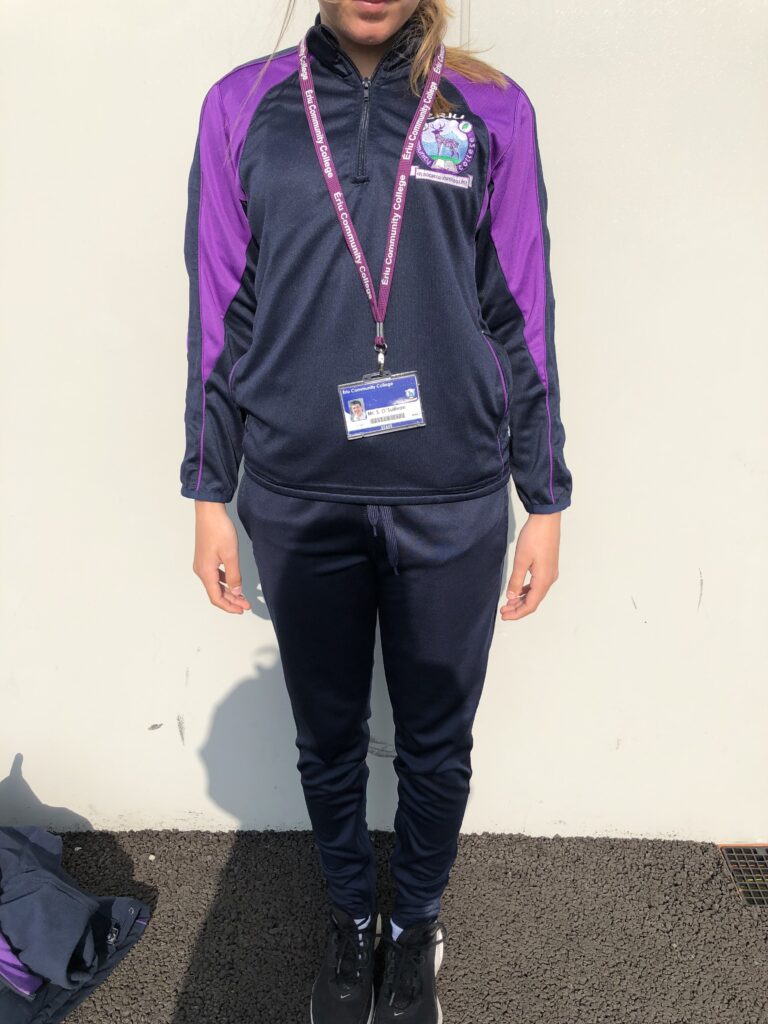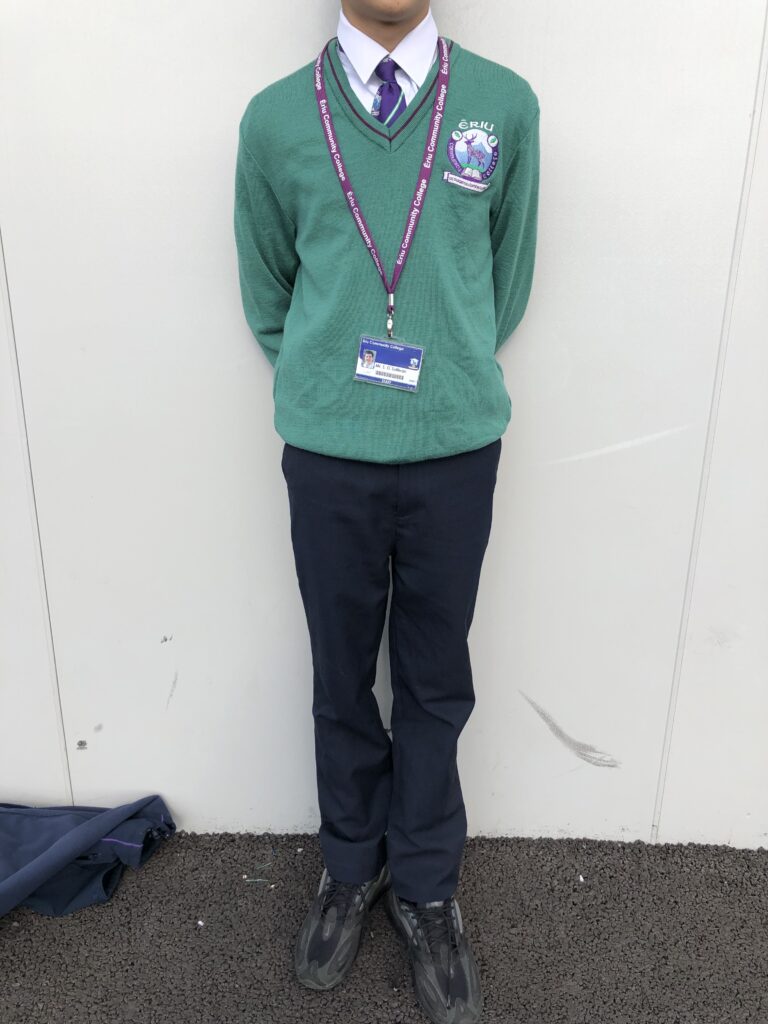 Acceptable School Shoes
Shoes must be solid formal, polishable, blackshoes. This includes blacksoles, upper and laces.
Runner style shoes are not permitted. There will be no visible logos, stripes or brand labels on the shoes. White, off-white or tan soles are not permitted.
The Images below are examples of shoes that are and are not (Red Box) allowed